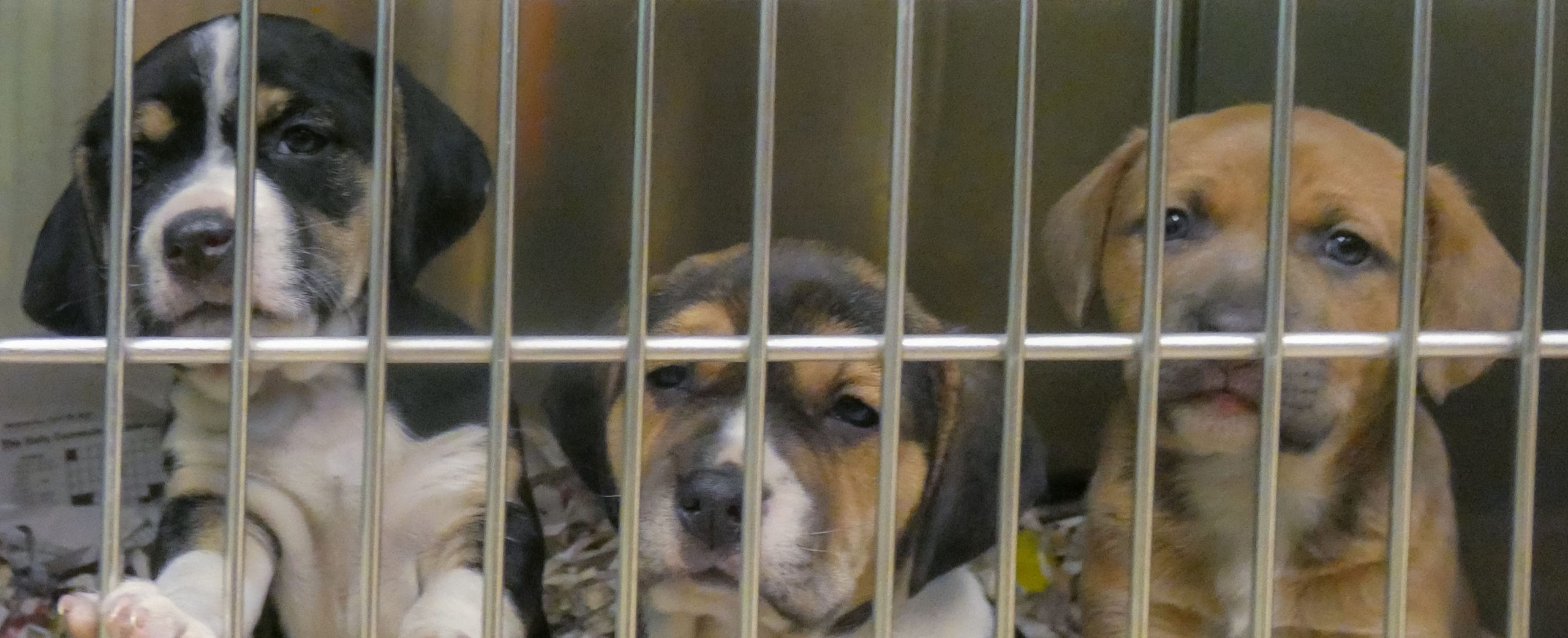 Action For Animals offers low cost spay and neuter services performed by our skilled veterinarians at our in-house clinic. By appointment only.
CALL THE SHELTER AT 724-539-2544 TO SCHEDULE AN APPOINTMENT. We do not schedule appointments by email or online.
Effective 8/1/22, our prices are as follows:*
Neuter Services for a Male Cat: $60
Spay Services for a Female Cat: $80 ($30 additional fee if pregnant)
Spay/Neuter Services for Dogs: price per weight (call 724-539-2544 for rates)
We also offer vaccinations, leukemia & heartworm tests and microchips for additional fees at the time of surgery. Let us know if you need any of these extra services when you call for an appointment.
Call the shelter at 724-539-2544 to schedule an appointment, price quotes or questions. Leave a message if you reach our voicemail and your call will be returned within 48 hours.
*We accept cash or credit card (an extra fee will apply) for payment. No checks or debit cards are accepted.
Stopping pet overpopulation starts with you!
In every community, in every state, there are homeless animals. In the U.S. as a whole, there are an estimated 6-8 million homeless animals entering animal shelters every year. About half of these animals are adopted, and tragically, the other half are euthanized. These are healthy, sweet pets who would have made great companions.
The number of homeless animals varies by state – in some states there are as many as 300,000 homeless animals euthanized in animal shelters every year. These are not the offspring of homeless "street" animals – these are the puppies and kittens of cherished family pets and even purebreds.
Need more reasons to spay and neuter?
It significantly reduces the risks of your pet developing cancer or other illness.
It makes pets less likely to roam the neighborhood, run away or get lost.
Your pets will be less inclined to be aggressive and less likely to bite.
Your pet is more likely to become more calm, gentle and affectionate.
It can reduce or eliminate unwanted behaviors such as spraying, wailing and heat cycles.
If your pet is not yet spayed or neutered, don't wait – call the shelter to make an appointment. Spay or neuter surgery carries a one-time cost that is relatively small (especially through our Low Cost Spay/Neuter Program) when one considers its benefits. It's a small price to pay for the health of your pet and the prevention of more unwanted animals.